When you ask Becky Templeton, our new Program Director for The Elizabeth House, why she's here, you'll get a variety of replies. She has always had a heart to help others – especially those going through difficult times. As a former Child Protective Services worker for Rock County, she has been heavily involved the in lives of families struggling through tough circumstances, providing them support when they needed it most.
"Even though I was raised in a Christian home and baptized as a baby, I never really took faith all that seriously until I reached adulthood. When I got involved with a local church here in Madison, I recommitted my life to Christ and was baptized as an adult. Ever since then, all I've wanted to do is serve Christ and help others."
When Becky saw the ad for a Program Director for The Elizabeth House, she immediately felt the call of God to apply. Clearly, God was in it! She has embraced the call and commitment of this extremely important position…and she loves it.
"My favorite part of this job is seeing the women in The Elizabeth House grow, succeed and progress to their goals," says Becky. "Helping them set and achieve goals that will lead to success in their lives and sharing the love of Christ is just incredibly gratifying."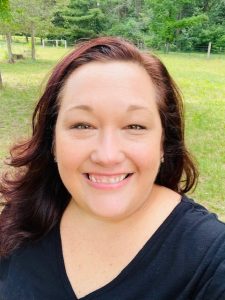 Becky is also excited about playing a key role in our strategic initiatives to partner with community members and churches in order to build additional resources to meet the needs of the moms. "Mentors have been a valuable part of my life and I want to build a mentorship program that support the moms long after they move out." If you would like to get more involved in he lping women thrive, contact Becky at 608-259-1606.