"The LORD says, 'I will guide you along the best pathway for your life. I will advise you and watch over you.'"  Psalm 32:8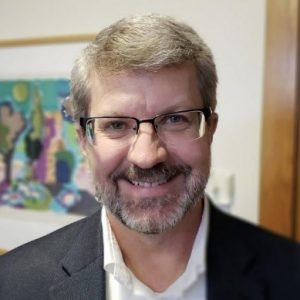 Hello, everyone!  My name is Kevin Huddleston, and I am the brand-new Director of Donor Relations & Outreach at Care Net in Dane County!  Please allow me a few moments to share how God brought me here and what I'll be doing.
Let's start here:  At some point in our lives, we are all looking for where God wants us to be.
When I say (and italicize) be, I do so because I'm not just talking about where God wants you to buy groceries.  I'm talking about where God wants you to serve him and manifest the Kingdom in your circle of influence most effectively.  As individual members of the Body of Christ, there are times when we sit at the feet of our Savior and ask, "Am I an eye or an ear, Lord?"
Even for those like me (who was called into the ministry at the age of 16), life brings on transitions, unexpected changes, curves…even dead ends.  And we find ourselves right back at his feet, asking again.  It can be a little distressing.  The good news is we never take Jesus by surprise.  Often, he has been patiently waiting there for us to turn to him the whole time.
At almost 53, I've experienced some crazy twists and turns in life – some of my own choosing, some not; some wonderful, some utterly heartbreaking – but through it all I have learned this: when it all comes down to it, he is always lovingly there, ready to guide.  Recently, I found myself, this late in my career, wondering what to do next.  I was in transition.  I asked him, "Lord, really? Something new at this stage in my life?  What in the world do I do?"
In nothing less than an answer to prayer and the hand of God at work, I discovered this position opening at Care Net of Dane County.  Little did I know that Sara, the CEO and whom I've known for some time, had tried to reach out to me a week or so before but couldn't connect. It seemed God was determined to bring us together, and within another week or so, I was interviewed and hired.  Never saw it coming.  But God knows what he's doing. God is good…all the time!
Now here, I can only tell you how privileged, humbled, and honored I feel to serve with a team of Christ-followers totally committed to honoring life by modeling Christ, providing life-affirming care, meeting the needs of individuals who face an unexpected pregnancy; brothers and sisters in Christ who envision a world where all human life is valued and protected, and where women and men have the support they need in order to choose life.
So, I am very excited about meeting ministry partners like you, getting to know you, and deepening our relationship in ways that will help us work together to save and change more lives!
Talk to you soon!
Kevin