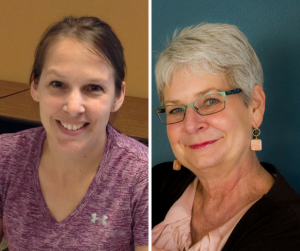 From My Heart
By Liz Osborn
It was an emotional meeting. Jenna shared her very personal and trying adoption story from 18 years ago with me as if it was yesterday.
At age 16, Jenna became pregnant. She agonized for days before telling her parents. She had just started at a new school. She was bullied by peers and rejected by family members. Her boyfriend was less than committed. I felt as if I was walking through her story with her. I was inspired by the courage and determination of this young birth mom.
Jenna is now married, parenting and about to meet her son – the one she lovingly placed for adoption. Jenna had chosen an open adoption. Her son has always been secure in the knowledge that both families love him. Jenna has received letters from her son, thanking her for choosing life for him and letting her know that he loves Jesus too.
What I noticed missing from Jenna's story were common misconceptions surrounding adoption. Misconceptions that choosing to make an adoption plan is akin to child abandonment. Or that it is too great a sacrifice on her part. Or that the child will grow up thinking he is "unwanted." Or a myriad of other biases as a pregnant woman is caught in society's "abort or keep" mentality.
Is there another Jenna out there waiting to learn about the possibility of adoption? Yes! So we are committed to introducing the option of adoption, respectfully and truthfully, when it's appropriate to a young woman's situation.
The timing of this conversation is especially important. Our window of opportunity is very small. On average, a woman facing an unintended pregnancy takes just two short days from confirming she is pregnant to first attempting to obtain an abortion. Choosing to place a child for adoption has become increasingly rare.[i] But if a trusted, informed adult talks with a woman facing an unintended pregnancy, that could change.*
In the last few weeks we've had a small influx of women in unintended pregnancies opening their hearts to conversations about adoption. What a privilege to join with you in helping people grasp the beauty of adoption. Especially as we consider how we've been adopted into God's family.
Jenna's story is one of God's great loving care and grace for a teenage girl with a big decision to make. A story of entrusting one's child to God. It's a story we want to help more young women tell.
Do you have a personal adoption story to share? We'd love to hear it. Call us at 608-259-1606.
*While Care Net does not facilitate adoption, we remain committed to working together to change our culture's trend of sidestepping adoption by offering help, hope and healing, to one woman at a time.  
[i] More than 50 years ago, 95 percent of unmarried teen mothers placed their children for adoption (Resnick, 1992). Today, this number is much lower. It is estimated that only two or three of every 100 teen pregnancies lead to births for which the mother makes an adoption plan (National Committee for Adoption, 1989; Physicians for Reproductive Health, 2009). Retrieve June 6, 2017, from https://www.plannedparenthood.org/files/2013/9611/7570/Pregnancy_And_Childbearing_Among_US_Teens.pdf