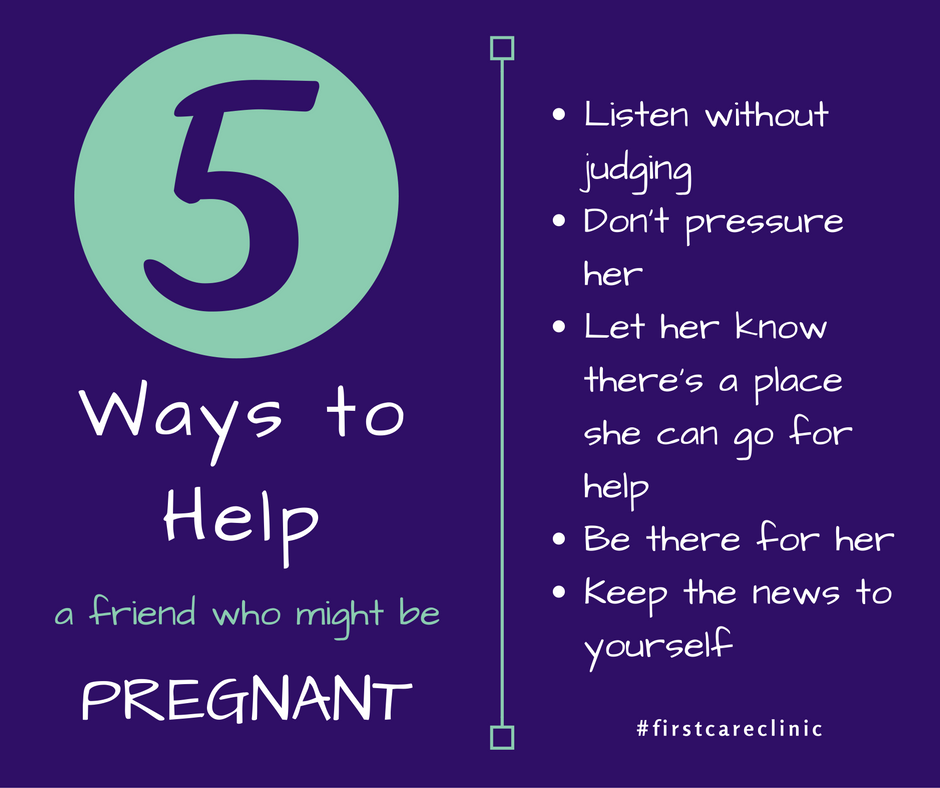 Recently I was talking with a woman I'll call Leslie. Leslie told me that she wished more people knew about Care Net. Then she told me why. Leslie has a friend who had been pregnant and ended her pregnancy.
Leslie knew about Care Net, but didn't know how to talk with her friend about Care Net when her friend was making her pregnancy decision. She wished she had.
Especially for situations like Leslie's, we have a little resource called "5 Ways to Help a Friend Whom Might Be Pregnant."
Here's how YOU can help:
Listen without judging: Many women who are facing an unintended pregnancy expect that some around them may look down on them for how they got into this situation. A listening ear is invaluable and can be rare.
Don't pressure her: Women facing unintended pregnancies often feel pressure from their boyfriend, parents or friends. Support her and let her know you care without adding pressure.
Let her know there's a place she can go for help in Care Net's First Care Clinic.
Be there for her: Invite her to join you for coffee or to call you whenever she needs to talk to continue the conversation. Offer to pray with her and for her.
Keep the news to yourself: Don't share the news with others even in terms of a prayer request. Keep her confidence unless there is a dangerous situation which should be reported.
Here's how WE can help:
Medical services

Pregnancy testing
Obstetrical ultrasound
STI testing and treatment for women

Education and support

Evidence-based medical education about pregnancy options
Pregnancy, childbirth and parenting education
Support for men from men
Healthy relationships education
A listening ear and ongoing support

Residential maternity program, The Elizabeth House
We offer all our services confidentially and free of charge.
Don't keep Care Net a secret! If you know a young woman or man who might be making a pregnancy decision, or perhaps a concerned would be grandparent, listen, be there and spread the word that there is help available!
Download the "5 Ways" bookmark as a reminder – or contact us to ask for copies of this resource.