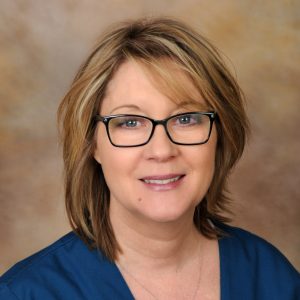 by Tanis Jean-Louis, Clinic Director
"I need to be seen."
Alexis* called, desperate to see someone right away. One of our nurses talked with her over the phone, learned she had some symptoms and wanted to be tested for sexually transmitted infections (STIs). Alexis was seen the same day, free of charge, and received STI testing.
You probably know our clinic as a place that offers pregnancy testing and ultrasounds – and we do. But our medical clinic actually does so much more.
Our medical professionals listen, take the time needed with each patient and share evidence-based medical information appropriate to each woman's needs. We offer a high level of care for all services.
Why are we committed to offering this range of services to women?
First, because there is a great need and we want to be part of the solution. STIs/STDs are a significant and growing public health issue. According to the CDC, 2017 marked the fourth consecutive year of sharp increases in diagnosed cases of chlamydia, gonorrhea and syphilis. More than 1.7 million cases of chlamydia alone were diagnosed in 2017, with 45 percent among 15- to 24-year-old females.
Second, because we care about women. We want each woman who comes to our clinic to become physically, emotionally, relationally and spiritually healthy. Providing these services gives us an opportunity to care about her whole person. We can help her to envision having a healthy relationship that is free of the fear of disease and unintended pregnancy.
In some cases, we even have the opportunity to pray with our clients, as we did with Alexis. When our nurse prayed with her, she was grateful and surprised. "You get to talk about Jesus here? That's awesome," she told us.  "I don't know what I would do without a place like this."
Finally, providing medical care for a young woman when she is not distraught about an unintended pregnancy gives us an opportunity for her to get to know and trust us. Our hope is that she will be saved from ever needing to make this difficult decision. Or that if she does find herself pregnant in the future, she already knows there is a safe and caring place to seek help in Care Net's First Care Clinic and turn to us instead of an abortion clinic. In July alone, one-third of the women who came to us for pregnancy testing had been to our clinic before for STI testing. We had become their trusted resource. Their first choice.
We are grateful for the opportunity to offer women excellent medical care and care for the whole person. And we are grateful to you who make all of this care possible.