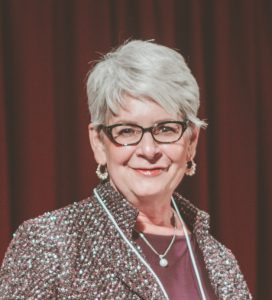 by Liz Osborn — 
As followers of Jesus Christ, we all hold the conviction of serving and caring for the poor and needy, especially those facing great life challenges.
For the last 32 years, Care Net has worked to bring compassion, help and hope to anyone facing a pregnancy decision. We've offered free, evidence-based medical services and education programs to protect and build healthy and stable families—resources that show the women and men we serve they have a real alternative to abortion.
Unfortunately, not everyone understands our efforts or agrees with our values. There have been those few, but highly vocal, individuals and groups organizing protests and online campaigns to discredit and malign the work of Pregnancy Help Centers. We would never, as some claim, use language or coercive tactics when offering information and alternatives. In fact, we go through the required State of Wisconsin Informed Consent booklet and incorporate an unbiased decision-making tool, the Ottawa Decision Guide, to help patients navigate this important decision.
And we would also never pass judgment on those we serve: We believe all clients are responsible to God, not us, for their decisions. Our patients' words speak for themselves as to the quality of care provided and the integrity and compassion with which we serve.  It is remarkable that every client who responded to our exits surveys last year said they would recommend us to a friend.  I think that speaks for itself, don't you?
Although we would never require a patient to share our Christian faith, we do look for opportunities to offer spiritual support and share the redemptive gospel message of Jesus with those who are receptive.
Like Anna, who was newly pregnant, already caring for a little one and feared she "…didn't have enough love for two children."
After a great deal of compassionate listening, our nurse, Billie Jo, gently said, "God can give you enough love for both children." In those precious moments that followed, Anna grew closer to Jesus, reminded of who He is, and made a second appointment for an ultrasound.
Our vision for 2018 hasn't changed. Because of your support, prayers and compassion, we look forward to the children and families whose lives will be saved and transformed through the love of Jesus Christ.  May God be glorified throughout all our efforts.