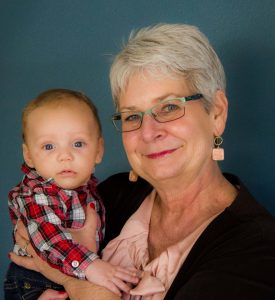 by Liz Osborn —
At Care Net we focus on saving and changing lives. We desire to see all babies given the opportunity to live life – an abundant life for now and for eternity. We long to see women and men make choices that are life-giving for their children and for themselves. And we hope to see every person who walks through our doors experience the love of Christ and choose Jesus for themselves.
Why? Because we know that it is only through Jesus that we can experience true transformation and abundant life.
For this reason, hand in hand with you, we provide wrap-around, holistic care that embodies the love of Jesus. We minister to the whole person: body, mind, soul and spirit.
While providing excellent medical care, we seek opportunities to share the love of Christ with our patients. We seek to pray with them and engage in spiritual conversations.
Our education programs and The Elizabeth House residential program are strategically designed to provide time and opportunity for building relationships. Through these relationships, women and men find hope and may find Jesus. We care for moms and dads in their time of need. And we are ready to share our faith when one of them seeks to find out the reason for the hope that is within us.
We rejoice when we see God moving in the hearts of the moms, dads and families we serve. And we want you to know about these beautiful moments so you can rejoice too.
For the mom who lives at The Elizabeth House and saw God answer her prayers for a great job, we give thanks. She was elated that "prayer works!" and gave praise to God.
For the dad who met with a Christian mentor to learn what it means to be a father, and in the process saw glimpses of his Heavenly Father, we give thanks.
For the mom who came to our clinic pregnant and scared — who came back every week for education and support — and, along the way, chose to follow Christ, we give thanks. And we gave thanks again when she visited us months later doing well and involved in a church fellowship. Her life and that of her daughter are lives transformed because of you.
Thank you for saving lives, transforming hearts and bringing bright futures.