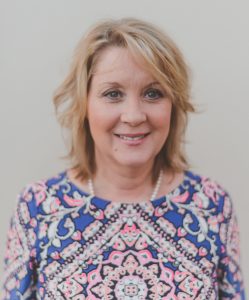 This week is National Nurses Week, which is celebrated every year beginning on May 6 and ending on May 12, Florence Nightingale's birthday. During this week we would like to introduce you to a praiseworthy woman and RN who has been with Care Net for 13 years, Tanis Jean-Louis, Clinic Director for our First Care Clinic.
As Tanis finished high school, she planned to become an interior designer, but God had other plans. During her first year after high school, her family traveled to Haiti. While in Haiti, they visited a hospital that was vacant but was planning to reopen. Tanis was moved by the great need and decided that she wanted to go back and work there. She began pursuing nursing.
Tanis graduated with her nursing degree in 1985 and has been practicing nursing for 32 years. Her first nursing job was in a neurosurgery critical care unit. After taking a course in international health, Tanis started doing outpost nursing serving Native populations at various outposts in northern Canada where she was the only medical staff person there so she treated all patients.
Tanis's next road led to Haiti where she started and ran a community health program. And she assisted in the very hospital she had visited years earlier, working in labor and delivery and in OR.
Five years later, Tanis returned to her native Canada and later moved to the United States with her husband. During this time, she worked as a hospice nurse, in labor and delivery and in school nursing.
In 2003, God brought Tanis and her family to Madison, Wisconsin where she began working as a Sexual Assault Nurse Examiner, a job she remained in for 10 years. A few months after moving to Madison, Tanis met Dr. Karla Dickmeyer, Care Net's volunteer OB/GYN consultant. Dr. Dickmeyer shared with Tanis that Care Net was seeking a nurse manager.
Tanis began at Care Net in 2004 and brings a commendable dedication and excellence to her work. Tanis led our clinic's transition to offering comprehensive STI testing and treatment for women. She oversaw our clinic's move from paper charts to using electronic medical records to better serve our patients and increase efficiency in the administrative part of nursing. She is currently working toward helping our clinic to become an accredited medical clinic.
Harkening back to her original goal to become an interior designer, Tanis designed the look for our Beginnings Boutique – and then repurposed and painted donated furniture and worked to get needed items such as purple and black carpet tiles donated to make this beautiful boutique a reality.
Tanis's favorite "story" is one that is repeated over and over again. The story of a woman who comes to our clinic thinking that abortion is her only option. She then finds out that there are resources available that could help her to bring her child into this world. The woman of our story has an ultrasound and is able to connect with her child and her pregnancy and make a life decision. This story is one to celebrate each time and that never grows old.
Further, Tanis's heart is glad when we "see people come out of bad life situations – like abuse and addictions – and have their lives changed around by the support they've received here."
When Tanis is not working, she enjoys relaxing with her husband, Garry, being with her Life Group from church and bargain shopping.