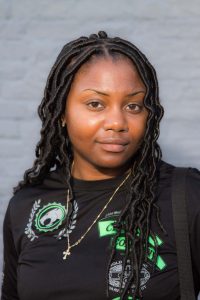 "I don't know how I can carry this pregnancy. I have so much stuff in my life that's going wrong," Jayla* told our nurse.
Jayla has a beautiful little toddler. She doesn't know how she can be a good mom to another child with everything else happening in her life.
The relationship she's been in is not safe for her — or for her children. Finances are tight. Work is stressful. This pregnancy appeared to be the straw that might break the camel's back.
But Jayla has had an abortion before. She's been down that road and does not want to do it again. Yet life is overwhelming and adding a baby to the mix seems equally frightening.
So Jayla entered Care Net's First Care Clinic in this conflicted state – feeling that she had no options.
And she was met with smiling faces. Friendly staff. Caring nurses. Peace and hope.
Beyond feeling cared for, Jayla found out about resources in our community and ways she could be helped that she had no idea existed before. We talked with her about safe housing options. We gave her referrals for housing and community resources that can help her and her children be out of danger. We helped her secure an emergency grant from a life-affirming organization. This grant will help her keep the lights on in her apartment. We walked with her to get enrolled in BadgerCare so she and her children have health insurance.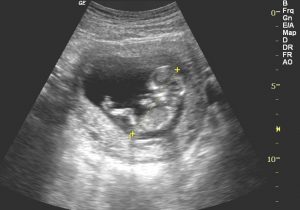 When Jayla had her ultrasound, she met her tiny preborn baby for the first time. And she realized that she wanted to welcome her child into this world with open arms.
Equipped with the knowledge that there is support and buoyed by practical resources to make it easier for her to care for another child, Jayla realized she did have an option forward with her baby.
"I feel so much better and so thankful that I came here. I know I can do this now and I have a plan."
We are also thankful that Jayla came here. And we are thankful for people like you who make life possible. Thank you for helping Jayla to have the confidence and resources to move forward with her baby. Thank you for helping Jayla to have a plan to welcome this new life.
*Name changed to protect privacy.