It was a One-Eighty
"The mom took a complete one-eighty! She came in with only one thing on her mind: Abortion. But she left with a totally different mindset" – First Care Clinic Nurse
Denise came to our clinic to confirm her pregnancy. She made it clear there was only one option if she was pregnant: abortion. Our nurse, Billie Jo, gathered the initial information and completed a pregnancy test. It seemed to Billie Jo that her mind was made up.
Billie Jo's heart was heavy as she stepped out of the room to allow Denise time to get ready for her ultrasound. As usual, she said a silent prayer, asking God to do a work in her heart. Meanwhile, our receptionist let the nurse know that the father of the baby was waiting for the ultrasound. As the nurse glanced at his completed form, she paused.
In answer to the question, how do you feel about this pregnancy? He wrote one word. Excited. For intention, he wrote two options: parenting and possible abortion.
Billie Jo felt a renewed feeling of hope sweep over her. She stepped into the patient's room and asked Denise if she and the father were on the same page about the pregnancy. "Yes," she replied, "We both want an abortion."
"I'm not so sure, " the nurse indicated, "He wrote here he's excited about you being pregnant. Shall I invite him in to see the ultrasound?"
The patient agreed, and soon Brendan joined Denise in the ultrasound room. A fully formed fetus, complete with arms, legs and a beating heart, soon appeared clearly on the screen.
"What do you see?" Billie Jo asked.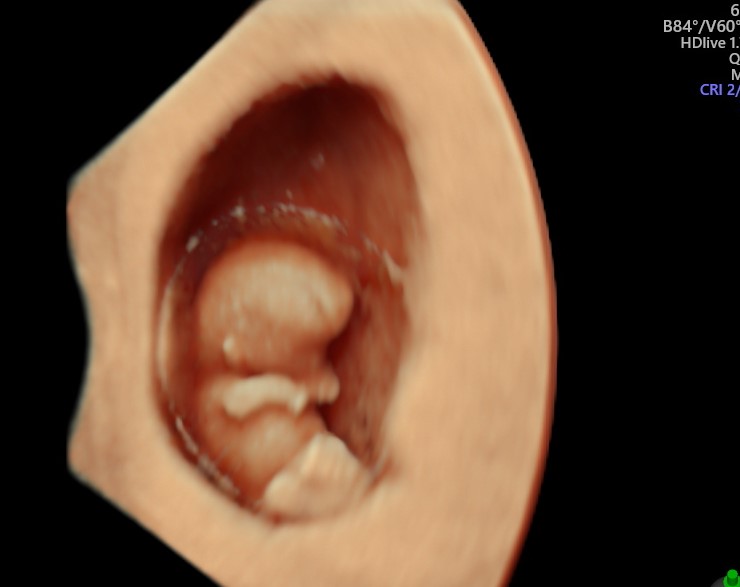 Brendan answered, "I see a baby! A tiny human." A smile of pure joy spread across Denise's face.
After the ultrasound was completed, Billie Jo asked, "Denise, can you tell me how you're feeling about this pregnancy now?"
Denise looked at Brendan and smiled. "Oh, yes! We're going to parent! We still have a lot to talk about, but that's our baby! Just look! I'm still worried about how we'll do it- we're so young."
"Everyone has to prepare for a baby. It's not something we're born knowing how to do. But you came here for information and to learn, and you can come back for education lessons that will help you grow into the parents you want to be and prepare for childbirth. We will also help you identify resources available in the community to help you," Billie Jo shared.
Denise's joy was easy to see on her face. "Please let me know how I can participate in that! I want to learn as much as I can!"
Thank you for making this change of heart possible!
*names changed