Sometimes a Valentine looks like a meal and a rent check.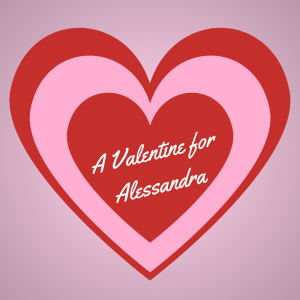 Your love made a difference for Alessandra* and her son. Because of you, Alessandra has a warm and safe home this Valentine's Day.
Alessandra is pregnant and married to an abusive man who is now in jail. She had an eviction notice in her hand when she and her young son came through our doors late one afternoon. They had not eaten all day.
Alessandra was about to start a new job but she needed help now to make it through. God provided for them. We happened to have food on hand so we could offer them a meal. We connected them with resources to get their outstanding rent paid and to be able to buy groceries.
Alessandra came to us because she was desperate. She had heard about The Elizabeth House and hoped that she and her son could live there. But what she really needed was a little help to bridge the gap to be able to stay in her own home.
You were part of that bridge. Our doors were open to Alessandra and her son because you made that possible.
Alessandra's life may not be easy in the months ahead but she and her son now have food on the table and their own home. She has a connection to help. We will walk with her in the months ahead as she prepares to welcome her second child in the world and begins to live life on her own, in safety.
Thank you for being a part of providing for Alessandra and her little boy, this modern day widow and orphan. Your love made a difference for them today.
* Name changed to protect privacy.