With the New Year before us we're excited about how God will continue to direct and move our life-affirming mission forward.
You've likely heard our Mobile Clinic will expand to three days and possibly four during the summer months. These additional days will happen because of your compassion and generosity. Thank you.
I also want to let you know other new directions we're taking at Care Net.
The first is related to chemical abortion. In recent years, we've been heartened by a drop in surgical abortions. This is great news. But it hides a sad reality: in 2017, 39% of all abortions now occur with medication* ("the abortion pill," RU-486).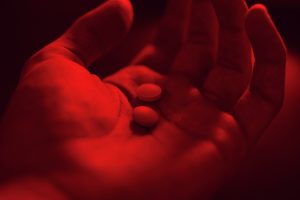 The process requires two staggered pills, which can be swallowed up until a mother is 10 weeks pregnant. In August 2019 another drug company launched a generic version of RU-486. Their stated goal was to bring costs down while promoting what they call "reproductive autonomy." To add to the tragedy, this drug can be purchased illegally online and in packages of 10.
But there is good news. If a mother takes the first pill and changes her mind before the second, it might not be too late. At that point she still has about 72 hours to save her baby, through a process called Abortion Pill Reversal (APR).
In 2020, our staff nurses will be trained in APR. If a woman who's taken her first pill now wants to save her baby, she can find us in a Google search and we can reach her through targeted ads.
Care Net's accredited First Care Clinic will provide her with an ultrasound and medication that can reverse the effects of the first pill—all free of charge. No woman should be kept in the dark about options to rescue her baby and we are here to offer her—and her child—a second chance.
Additionally, this year we will double our social media efforts through sites like Snap Chat, Tinder and Instagram. If we want women (and men) to find us first, we must reach them first, where they live: on their phones.
In all, I'm humbled, yet confident going into this year that even more babies will be welcomed into the loving arms of their mothers, fathers and families because you care enough to be there with support and real options.
May your New Year abound with God's goodness and love,
Liz
*https://abort73.com/abortion_facts/us_abortion_statistics/