…Even when others intend to harm.
Shauna* is alive today because of a courageous decision her own mother made over twenty years ago. A victim of rape, Shauna's mom could have chosen abortion. Instead, her mother chose to carry the pregnancy to term and surrender the baby to the hospital for care and keeping. At the age of two, Shauna was adopted into a loving home.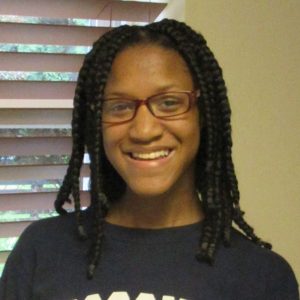 Growing up, Shauna was bullied in school. She became anxious and depressed and was ready for a fresh start. Hearing about a job opportunity in the Dells, Shauna quickly applied. Soon, she was living and working at one of the water parks.
Feeling unwell, Shauna visited the local urgent care. That's where she learned she was pregnant.
"It was a hook-up," Shauna admitted. A mistake to help ease the loneliness of being in a new place, away from family. When she broke the news to the baby's father, he told her to "Get rid of it." Some friends encouraged abortion. Her sister said, "It's your choice." Her dad knew just how precious life is. After all, hadn't Shauna been a blessing to them?
Shauna was still uncertain. She was seriously considering ending the pregnancy when she found a First Care Clinic flyer at the water park where she worked. Soon she was visiting the mobile clinic.
"The mobile clinic was really nice inside. The staff made me feel comfortable—like I could share my thoughts and feelings without being judged," Shauna recounted. She told the nurse she was leaning toward abortion. She had no local support. But would she live to regret the decision? "I worried about the pain – physically and emotionally – of an abortion. Plus, it's a baby. A life."
We let Shauna know she was not alone and there was help and hope. And then we prayed. Our entire staff was praying for an unnamed woman living in the Dells who was struggling with a life and
death decision.
Prayer works! Shauna is now a resident of our maternity home, The Elizabeth House. "I love being with women going through similar situations. I'm bonding with the other residents, and I really enjoy the devotion time." With the help of her Care Coordinator, she is setting goals and interviewing for new jobs.
"If it wasn't for the help and support of Care Net, I probably would have aborted this baby," said Shauna. Because of you, Shauna had the care and support she needed to choose life. Care Net wouldn't be here without you. And neither would this precious child. Thank you for making a difference.
*names changed