For the past several months, our Board and staff have been praying for God's direction as we battle an increasingly difficult climate. Our society continues to promote abortion as a solution, instead of a tragic act that ends the life of a child and robs women and men of the blessings God has in store for them.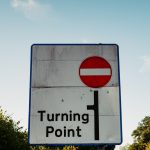 As we strive to significantly reduce the number of lives lost to abortion, we must show women and men facing an unexpected pregnancy in South Central Wisconsin they have the support to choose life. We are focusing on five strategies to accomplish this goal.
Increase our impact. We must reach more women. To do this, we plan to expand our clinical capacity by adding both paid and volunteer nursing staff, increase days and/or locations for the mobile clinic, and provide training to improve our effectiveness at rescuing women and babies at risk for abortion.
Help families thrive. Additional staff will allow us to provide a critical continuum of care. A care coordinator will equip us to meet the physical, emotional and spiritual needs of families. A mentoring program will increase our educational offerings and expand our support for residents after they leave our maternity home.
Prevent unintended pregnancies. We will continue to build our resources in order to facilitate healthy relationship discussions with at-risk women, and support youth abstinence and risk-reduction programs through church and parent partnerships.
Build partnerships. We will actively work to increase our partnerships with churches and other organizations that share our deeply held belief that every life is the Imago Dei. We can't do this work alone. It will take all of us, working together, to fulfill Care Net's vision of "a world where all human life is valued and protected, and women and men have support to choose life."
Build the financial resources necessary to reach our goals. We recognize the need to grow support from existing and new ministry partners through education and awareness of the challenges facing women and men making a life and death pregnancy decision.
The problem of abortion is complex and requires a multi-layered approach. Jesus said, "He anointed me to preach good news to the poor. He has sent me to proclaim freedom to the captives and recovery of sight to the blind, to set free those who are oppressed." His mission is our mission.
With your help, single moms will hear a message of good news; women and men trapped by the lie that says abortion is the only solution will hear truth and be set free. Those weighed down with despair and broken by the trials of this life will be set free through the transforming power of the Gospel. What a blessing to be a part of that!
Want to learn more or get involved?  Email me at sarap@carenetdane.org