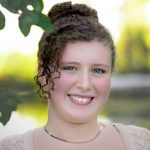 Recently a 16- year old high school student, Le Anna Rewey, and her mother came to visit Care Net.  Le Anna wanted to share a very special poem she had written after watching "Alive from New York" and reflecting on the heartache that is left behind in the wake of abortion. If you or someone you know has experienced an abortion and is struggling with unresolved feelings, we can help.  Our Whole Heart abortion recovery program offers support to help you heal.  Call 608-259-1606 to learn more.
UNSPOKEN
by Le Anna Rewey
Here I am
In this dark place where my life began,
Slowly growing like any child can.
I make no cries
But I can't wait 'till I can look in my mommy's eyes,
Only nine months of waiting 'till that surprise.
Though it's just the start,
You can hear a sound that sets itself apart,
A rhythm made by the beating of my heart.
Features form.
I'm growing every day where I'm safe and warm,
Though I'm unaware of the coming storm.
Children play,
Will I ever get to be one of them someday,
Ever since you planned to take my life away?
They say it's alright
To take a human life that cannot fight
Before it even gets to see sunlight.
And so you cave,
Thinking that there is no other way,
But here inside your womb, I have no say.
When the day is done,
My life was taken from me before it had begun
And now I sit in the lap of God's own Son.
Here above,
I look at you with nothing else but love
'Cause you're still my mommy no matter what you've done.
And I forgive.
I forgive you for taking a life I never got to live,
But you're never too broken to receive the grace God can give.
Mom, I love you,
Despite the things that you chose to do.
Please come to heaven where everyone's made new.
So by God's grace
I pray I'll get to see you face to face,
And we can spend eternity in this place.
To those mothers who aborted and are broken
These are the aborted's words unspoken.