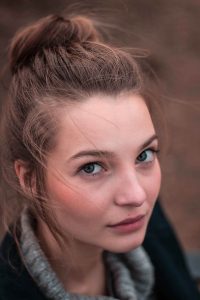 "I called (a women's health clinic) and was told that if I was going to carry my baby to term, there wasn't really anything they could do to help me," Haley* told our nurse. They refused to provide an ultrasound if she did not plan to have an abortion.
This clinic's website says they provide, "high quality, affordable health care." But according to Haley's experience, they do not provide health care if you are pregnant and plan to parent. If Haley was looking for an abortion, then this clinic could have helped her.
Haley is a teenager with no insurance. She is pregnant and thinks abortion "isn't really right." So she plans to continue her pregnancy and raise her child.
When she called our clinic she asked if we provide prenatal vitamins (we do). Haley's ultrasound revealed that she is much farther along than she had expected. We referred her for prenatal care as soon as possible.
Our nurse answered Haley's many questions. She helped Haley get set up with Badger Care so she has insurance for herself and her baby to get the care they need. The nurse invited Haley to begin learning about pregnancy and parenting through our Best Beginnings program. Haley scheduled an appointment to come back to get started learning.
Near the end of her visit, Haley said, "You are all so nice and so supportive. It's great!"
We're grateful that Haley found our clinic for many reasons. We're grateful that she came to a place that will support her decision to continue her pregnancy – rather than going to a place that may imply or persuade her that an abortion is her only option. We're grateful we could help her with the things she needed for a healthy pregnancy and beyond. We're grateful that we can support her and share the love and hope of Jesus Christ with her in her time of need.
Thank you for making it possible for Haley to experience high quality, compassionate health care.