"I need an abortion."
When a woman tells us she needs an abortion, she often sees her options as abortion or parenting. Since her life circumstances would make parenting difficult, she feels abortion is her only option.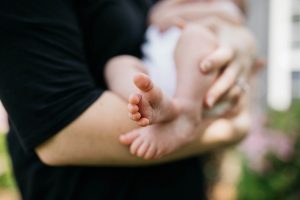 A common question among those of us who affirm all life as being made in the image of God is, "Why not choose adoption?" This is a significant question.
Unfortunately, placing a child for adoption is often seen in our culture as something negative. In fact, among women who have had abortions, more than one-third of interview respondents said they had considered adoption and concluded that it was a "morally unconscionable option because giving one's child away is wrong."
When adoption is viewed as morally wrong and abortion is morally neutral, not considering adoption to be an option makes sense.
According to a 2017 survey on adoption attitudes, only 43% of adults surveyed view private infant adoption either very or extremely favorably. Just 10 years prior, 68% of adults indicated they viewed private infant adoption very or extremely favorably. Foster care system adoptions have also fallen in favorability. In 2007 62% viewed this type of adoption very or extremely favorably to only 49% in 2017.
Those who have not considered adopting a child are even less likely to view private infant adoption very or extremely favorably (36%).
When only about 4 in 10 adults view adoption very or extremely favorably, and many women who have had an abortion view adoption as morally wrong, it's no wonder that women facing unintended pregnancies do not even consider adoption.
In 2014, there were 17.3 infant adoptions per 1,000 abortions and 4.6 domestic infant adoptions per 1,000 live births.
It is estimated that only 4% of women with unintended pregnancies place their children for adoption.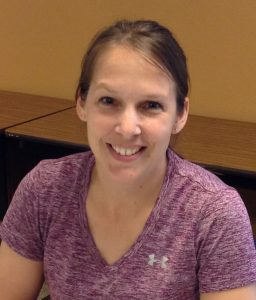 In our clinic, as across the country, it is rare for a woman to consider placing her child for adoption. When a woman is open to considering the option of adoption, we answer her questions and help her think through the benefits and risks of that choice. If she wants to pursue making an adoption plan, we refer her to a licensed adoption agency.
Making a decision for adoption is a difficult choice. A woman often knows, even if she never talks about it, that she will bond with her baby during pregnancy. The idea of placing her child with another family once she has grown to love her child is very hard. It takes a strong and courageous woman who has support during and following pregnancy to make this difficult decision.
Read about Jenna, a woman who made the courageous decision to make an adoption plan nearly 20 years ago.